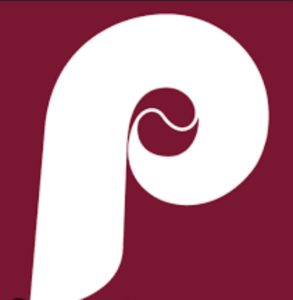 ABOUT THE PRIMOS
The Primos are an expansion team in the SLO MSBL in 2023.
Led by manager, David Cortez, the Primos hope to show the league what they are made of as they pursue a championship.
The Primos came out swinging on Opening Day. They made a statement with a 12-0 shutout over the Outlaws.
After 3 games, the Primos are sitting atop the standings with a 3-0 record. They have only surrendered 1 run so far this season!
Primos 2023 Schedule
| Date | Field | Time | Opponent | Results |
| --- | --- | --- | --- | --- |
| April 2 | AG | 4pm | @ Outlaws | W 12-0 |
| April 16 | SLO | 10am | @ Eagles | W 2-1 |
| April 23 | AG | 10am | Hops | W 4-0 |
| April 30 | SLO | 1pm | Legends | T 5-5 |
| May 7 | AG | 10am | Hogs | W 8-1 |
| May 14 | AG | 1pm | @ Blacksox | W 3-1 |
| May 21 | Cancelled | -- | @ Angels | |
| June 4 | AG | 12pm* | Outlaws | W 5-1 |
| June 11 | AG | 5pm* | Eagles | L 5-6 |
| June 18 | SLO | 4pm | @ Hops | W 5-3 |
| June 25 | SM | 10am | @ Legends | L 3-4 |
| July 2 | AG | 12pm | @ Hogs | W 9-0 (forfeit) |
| July 9 | SLO | 9:30am | Blacksox | L 0-8 |
| July 16 | AG | 9:30am | Angels | L 1-3 |
| July 23 | SLO | 9:30am | @ Outlaws | W 9-0 (forfeit) |
| July 30 | SLO | 5pm | @ Eagles | W 9-1 |
| August 6 | SLO | 12pm | Hops | L 1-2 |
| August 13 | SLO | 9:30am | Legends | L 0-9 (forfeit) |
| Playoffs--Rd 1 | | | | |
| August 20 | SLO | 1pm | #5 Hops | W 8-3 |
| August 20 | SLO | 4pm | #7 Hogs | W 6-3 |
| Round 2 | | | | |
| August 26 | SLO | 1pm | @ Angels | L 0-10 |
| August 27 | SLO | 1pm | Angels | 0-0 |
| August 27 | SLO | 4pm* | @ Angels | 0-0 |
Primos 2023 Roster
Manager: David Cortez
Coming Soon