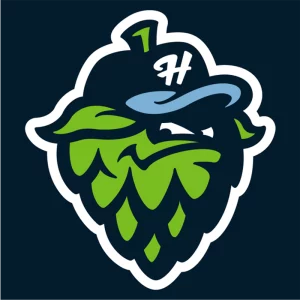 About the Hops
The Hops ran into many roadblocks in 2022. At the end of the 2021 season, they lost long time friend and teammate, Miguel Ibarra to covid. He is sorely missed.
In 2022, their manager moved away mid-season, a pitcher split time between home and a foreign country and a couple of other players moved away. That often left the team scrambling. Some weeks, the team struggled to field enough players to play.
But for the Hops, 2023 hopes to be a turnaround season. The manager position is filled and player recruiting is underway.
The Hops were swept by the Legends in the first round of the 2022 playoffs.
The Hops lost to the Legends in the first round of the playoffs.
Hops 2023 Schedule
| Date | Field | Time | Opponent | Result |
| --- | --- | --- | --- | --- |
| April 2 | SLO | 1pm | @ Eagles | |
| April 16 | AG | 10am | @ Outlaws | |
| April 23 | AG | 10am | @ Primos | |
| April 30 | AG | 10am | Blacksox | |
| May 7 | SLO | 1pm | Angels | |
| May 14 | AG | 4pm | Legends | |
| May 21 | SLO | 10am | Hogs | |
| June 4 | AG | 10am | Eagles | |
| June 11 | AG | 10am | Outlaws | |
| June 18 | SLO | 4pm | Primos | |
| June 25 | TBD | 4pm | @ Blacksox | |
| July 2 | AG | 10am | @ Angels | |
| July 9 | SLO | 4pm | @ Legends | |
| July 16 | AG | 4pm | @ Hogs | |
| July 23 | SLO | 1pm | @ Eagles | |
| July 30 | SLO | 1pm | @ Outlaws | |
| August 6 | AG | 10am | @ Primos | |
| August 13 | AG | 10am | Blacksox | |
Hops 2023 Roster
Co-Managers: Dom Fountain & Brian Frankhauser
Coming Soon