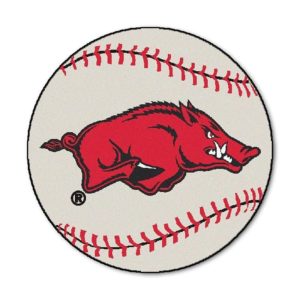 About the Hogs
The Hogs are longtime members of the SLO MSBL. They have had good bouts of success on the baseball field. They are managed by League President, James Hixon.
Their roster has the oldest average age in the league, but their ability to compete is a testament to the skill the players bring to the field. They have been adding younger players each year to round out the roster, ensuring that the team will have a competitive future.
The Hogs often field a team to go to various tournaments throughout the year. In November, they play a friendly exhibition against Lumber Co. from Monterey.
They made it to the 2nd round of the playoffs but lost to the Angels, the eventual champions.
With two blowout losses to start the 2023 season, the Hogs are still knocking off the rust of the offseason.
2023 Hogs Schedule
| Date | Field | Time | Opponent | Result |
| --- | --- | --- | --- | --- |
| April 2 | Cancelled | | @ Legends | -- |
| April 16 | SLO | 1pm | @ Blacksox | L 2-14 |
| April 23 | SLO | 1pm | Angels | L 3-14 |
| April 30 | SLO | 4pm | Outlaws | W 6-5 |
| May 7 | AG | 10am | @ Primos | L 1-8 |
| May 14 | AG | 10am | Eagles | L 3-6 |
| May 21 | SLO | 10am | @Hops | L 6-7 |
| June 4 | AG | 5pm* | Legends | L 4-8 |
| June 11 | AG | 2:30pm* | Blacksox | L 1-5 |
| June 18 | SLO | 10am | @ Angels | L 1-8 |
| June 25 | TBD | 10am | @ Outlaws | L 3-14 |
| July 2 | AG | 12pm | Primos | L 0-9 (forfeit) |
| July 9 | SLO | 12pm | @ Eagles | W 10-9 |
| July 16 | AG | 2:30pm | Hops | L 1-2 |
| July 23 | SLO | 2:30pm | @ Legends | L 3-12 |
| July 30 | SLO | 2:30pm | @ Blacksox | L 1-11 |
| August 6 | SLO | 9:30am | Angels | L 10-12 |
| August 13 | SLO | 2:30pm | Outlaws | W 4-1 |
| Playoffs--Rd 1 | | | | |
| August 20 | SLO | 10am | @ #5 Hops | L 4-18 |
| August 20 | SLO | 4pm | @ #4 Primos | L 3-6 |
2023 Hogs Roster
Manager: James Hixon
Coming Soon