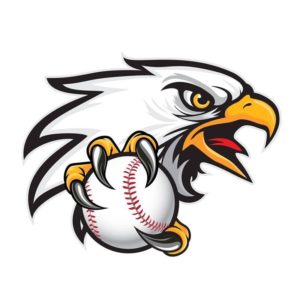 About the Eagles
The Eagles play old school baseball. They thrive on playing small ball, laying down bunts and running the bases aggressively. This style can get an opponent flustered, leading to mistakes. They have a lot of fun while being competitive against any team they come across.
They are managed by longtime SLO MSBL member, Jose Delgadoj, and many of the players in the dugout are related to him. This has made the Eagles a very close knit team that plays well together.
In 2022, the Eagles improved their record over the previous season. They lost their 1st round playoff series to the Hogs after taking it to the deciding game three.
In 2023, the Eagles hope to continue their upward momentum in pursuit of a league championship.
2022 League Results
The Eagles lost to the Hogs in the first round of the SLO MSBL playoffs.
Eagles 2023 Schedule
| Date | Field | Time | Opponent | Result |
| --- | --- | --- | --- | --- |
| April 2 | SLO | 1pm | Hops | |
| April 16 | SLO | 10am | Primos | |
| April 23 | SLO | 4pm | @ Blacksox | |
| April 30 | SLO | 10am | Angels | |
| May 7 | SLO | 4pm | @ Legends | |
| May 14 | AG | 10am | @ Hogs | |
| May 21 | SLO | 4pm | Outlaws | |
| June 4 | AG | 10am | @ Hops | |
| June 11 | TBD | 10am | @ Primos | |
| June 18 | AG | 10am | Blacksox | |
| June 25 | TBD | 1pm | @ Angels | |
| July 2 | TBD | 10am | Legends | |
| July 9 | SLO | 1pm | Hogs | |
| July 16 | AG | 1pm | @ Outlaws | |
| July 23 | SLO | 1pm | Hops | |
| July 30 | AG | 10am | Primos | |
| August 6 | AG | 4pm | @ Legends | |
| August 13 | SLO | 1pm | Angels | |
Eagles 2023 Roster
Manager: Jose Delgado
Coming Soon