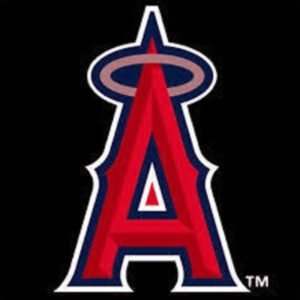 About the Angels
For years, the SLO Angels have been a perennial powerhouse in the SLO MSBL. They are managed by Boz Baron.
They are multi-year champions in the former 18+ division. In 2022, they kept up with the tradition and won the Championship by beating the Blacksox. Read the recap of the Championship Series.
The Angels are a talented squat with members that have played together for years. What really makes them successful, though, is their consistent, fundamental play. They don't win with only power or cheap runs. They win by limiting mistakes, having solid pitching and taking good at bats.
Keep an eye on the SLO Angels this season as they pursue another Championship.
2022 League Results
The Angels won the 2022 SLO MSBL Championship, defeating the Blacksox.
Angels 2023 Schedule
| Date | Field | Time | Opponent | Result |
| --- | --- | --- | --- | --- |
| April 2 | SLO | 10am | Blacksox | |
| April 16 | SLO | 4pm | Legends | |
| April 23 | SLO | 1pm | @ Hogs | |
| April 30 | SLO | 10am | @ Eagles | |
| May 7 | SLO | 1pm | @ Hops | |
| May 14 | TBD | 10am | @ Outlaws | |
| May 21 | AG | 10am | Primos | |
| June 4 | AG | 4pm | @ Blacksox | |
| June 11 | AG | 1pm | @ Legends | |
| June 18 | SLO | 10am | Hogs | |
| June 25 | TBD | 1pm | Eagles | |
| July 2 | AG | 10am | Hops | |
| July 9 | AG | 10am | Outlaws | |
| July 16 | AG | 10am | @ Primos | |
| July 23 | AG | 10am | Blacksox | |
| July 30 | SLO | 10am | Legends | |
| August 6 | TBD | 10am | @ Hogs | |
| August 13 | SLO | 1pm | @ Eagles | |
Angels 2023 Roster
Manager: Boz Baron
Coming Soon